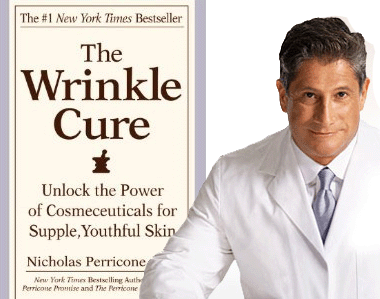 Dr. Perricone calls Vitamin C-Ester one of the "Wrinkle Cures" along with
DMAE - Wakes up cells and Reverses Aging:
increases Elastin - boosting Elasticity
for Tighter/Supple Skin
instead of continued elastin depletion & increased sags
DMAE - Energizer wakes up cells and Reverses Aging:
increases Collagen with Reduced Wrinkles instead of continued collagen depletion and increased wrinkles
DMAE - Prevents Aging:

Powerful "Antioxidant cocktail"
for,
super activating all other antioxidants in
Youth Duo
,
resulting in increased RESULTS.
DMAE
reduces inflammation and protects against UV/sun damage and it neutralizes free radicals
DMAE - Smooth Texture:
Decreases fine lines, and wrinkles.
Diminishes pore size and skin imperfections.
DMAE - Radiate & Glow Complexion:
Skin stays smooth and nourished: radiant and hydrated. Revitalizes and brightens dull skin.
Restores the appearance of youth and beauty
ALL Advanced Age-Reversing Ingredients
are in rich, Organic Aloe Base in
Youth Duo
Hemp Seed Oil, Vitamin C-Ester,
Hyaluronic Acid, CoQ10,
Alpha Hydroxy & Alpha Lipoic Acids,
Vitamin A (Retinol), Vitamin B & Vitamin E,
and Essential Omega: 3, 6 & 9 Fatty Acids

are synergistically and scientifically formulated,
in the highest-result concentrations, to
quickly Look 10 Year Younger!
Hemp Seed Oil | Vitamin C Ester | Hyaluronic Acid | Alpha Hydroxy Acids | CoQ10 | DMAE
Aloe | Alpha Lipoic Acids | Vit A - Retinol | Vit B | Vit E | Omega: 3, 6 & 9 | Peptides / Amino Acids
DMAE
is an
antioxidant
cocktail that super activates all other antioxidants in
Youth Duo
resulting in increased results. Simple since.
Wrinkles
and
sags
are in the underlying muscles, underneath the thin skin layer, not on the surface. And, ewwwwwwwww, they get worse with age because collagen and
elastin
, the building blocks of cells continues to decrease with age. Like all the anti-ageing ingredients in Youth Duo,
DMAE
says, "wake up cells, it's time to
Look Younger
,
Feel Better
and Make MORE
Collagen
and
Elastin
!" Skin is tighter, lifted, smoother and radiant. And remember, DMAE, like all
anti-oxidants
, it reduces
inflammation
and
free radicals
, which protects and slows ageing.
Face Lift in a jar
…hummm, seems time to share the truth about
Face Lifts
. Have you ever baked a turkey? The secret is sticking your hand between the skin and the muscle separating the fibrous tissue or facia, then you rub butter and spices on the turkey muscle and you sew up the skin. That's a face lift without the butter and spices. Now, I don't see anything wrong with face lifts other than it's kinda gross, but
here's the rub
,
if you are not taking care of the muscle underneath, all you are doing is superficially stretching the skin.
2 points:
1. Maybe you don't have to go through the pain and expense if you are feeding your muscles with essential vitamins to stimulate collagen and elastin...and have your
Face Lift
come in a jar 2. Or if you do have a Face Lift, still, if you have not fed your muscles and
keep them saturated with collagen and elastin
, Face Lifts are temporary and personally, I can pick you out in a crowd, Face Lift, Face Lift, I see you coming as without nourishing your skin, Face Lifts. often, don't look natural. Try it, what do you have to loose,
Wrinkles
? Take care of your face the painless way... 2 products. 2 times a day, 2 minutes before or after you brush your teeth. It certainly is a lot easier, you'll never look stretched, just naturally radiant and beautiful.
You'll love how you look...and your friends will still have cause to wonder...
I want what she or he is having!
Look Younger NOW!
Click
to check out the
special offers
I created just for you!