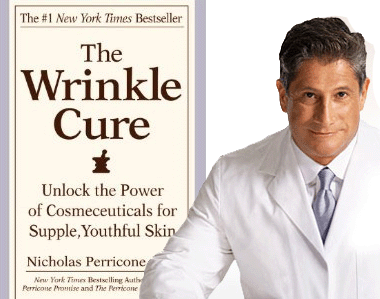 Dr. Perricone calls Vitamin C-Ester one of the "Wrinkle Cures" along with
Alpha Hydroxy Acids - Reverses Aging:
increases deep penetration of hi-performance, collagen and elastin producing ingredients such as Peptides, Omegas, DMAE, CoQq10 to reduce wrinkles and sags.


Alpha Hydroxy Acids - Prevents Aging:
Powerful Antioxidant defend against aging by
protecting against inflammation and free radicals.


Alpha Hydroxy Acids - Smooth Texture:
Decreases fine lines, wrinkles, and scars.
Unclogs and reduces pore size.


Alpha Hydroxy Acids - Radiate & Glow Complexion:
Increases radiance and hydrates the skin.
Lightens age spots, eye circles, and hyperpigmentaion.
Restores the appearance of youth and beauty


ALL Advanced Age-Reversing Ingredients
are in rich, Organic Aloe Base in
Youth Duo
Hemp Seed Oil, Vitamin C-Ester,
Hyaluronic Acid, CoQ10,
Alpha Hydroxy & Alpha Lipoic Acids,
Vitamin A (Retinol), Vitamin B & Vitamin E,
and Essential Omega: 3, 6 & 9 Fatty Acids

are synergistically and scientifically formulated,
in the highest-result concentrations, to
quickly Look 10 Year Younger!
What does my affinity for ancient Egypt and loving this head piece have to do with
Alpha Hydroxy Acid

and
Younger Looking skin
?
Happy to share the ancient mystery, my friend...
------------------------
Alpha Hydroxy Acid is another extraordinary Wrinkle Cure.

AHA has been around as long ago as Cleopatra was said to glow from
her legendary Lactic Acid or milk baths!
Alpha Hydroxy Acids exfoliate and protect.
Why exfoliate? 2 reasons:

1. Here's a visual. Cut into an apple, within minutes, it starts to get brown.
Sorry, that's your skin if you don't exfoliate.
Routine exfoliation reduces acne scars, sun and UV damage, age spots, hyperpigmentation and some fine lines even disappear.
2. When all the lifeless cells are removed, essential vitamins can then access the cells…instead of sitting on top.
Exfoliate to expose porous, new skin cells, ready to drink hi-performance, Collagen and Elastin producing ingredients such as Peptides, Omegas, DMAE, CoQ10 to penetrate deep into facial tissue….the place where wrinkles and sags are reduced.
Even though Cleopatra didn't have modern science to confirm, AHA is a powerhouse antioxidant to defend against aging as it provides inflammation and free radical protection.
No time for milk baths or to hang around with yogurt face and adding to the visual, warding off extra dog and kitty kisses, because of your exceptional good taste…
Be legendary too!
Use Youth Duo, Twice a day:
Morning: serum, moisturize ...off to your adventure
Night: serum, moisturize....off to sweet dreams
1-2, twice a day…
Your skin will feel great and the combined synergy of the highest concentration of ALL the other powerful, reverse and youth-maintaining ingredients you'll look younger too.

Ageless!
Look Younger NOW! Click to check out the special offers I created just for you!